Full fibre: what is it & why is it so good?

Edd Hyland
Broadband Eggspert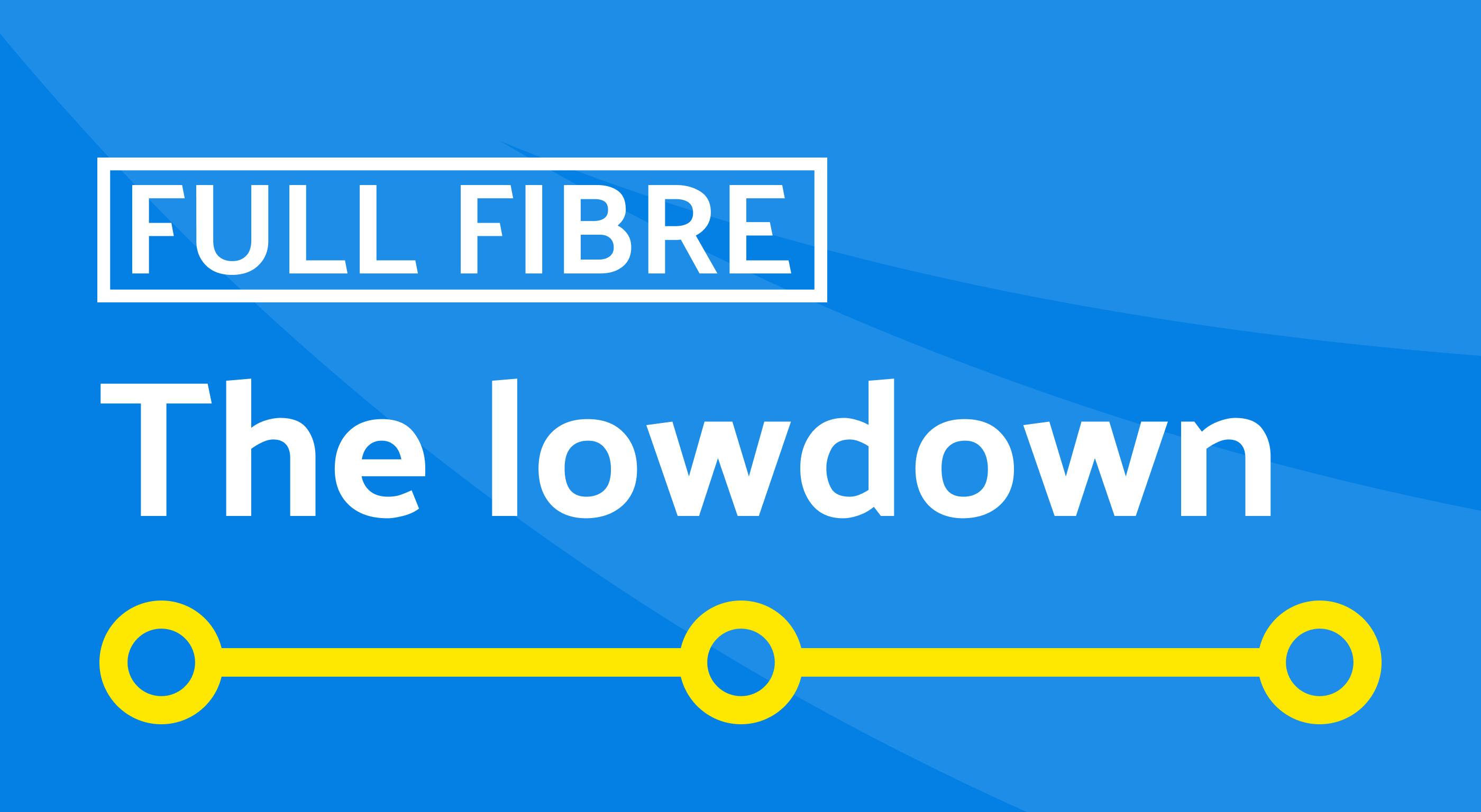 You might be wondering what all the full fibre hype is about. And why here at Cuckoo, we're so excited to be launching our 115Mb and 1GB speeds.
Good copper, bad copper
Currently, the majority of broadband in the UK uses technology called Fibre to the Cabinet (FTTC). This is where the fibre optic cable connects to, you've guessed it, a cabinet in your neighbourhood. They're usually green and about the size of a small bookcase or a very large dog. You've probably walked past them loads of times. It's at these cabinets that the fibre optic cable connects to copper wires that then carries broadband into people's homes.
So up to now, your broadband speed has generally been affected by how far you live from the cabinet. The further away you are, the more copper wire involved. Which means the slower your speed will be. Plus, copper can also degrade over time and with bad weather, making it more unreliable too.
The difference between fibre (FTTC) and full fibre (FTTP)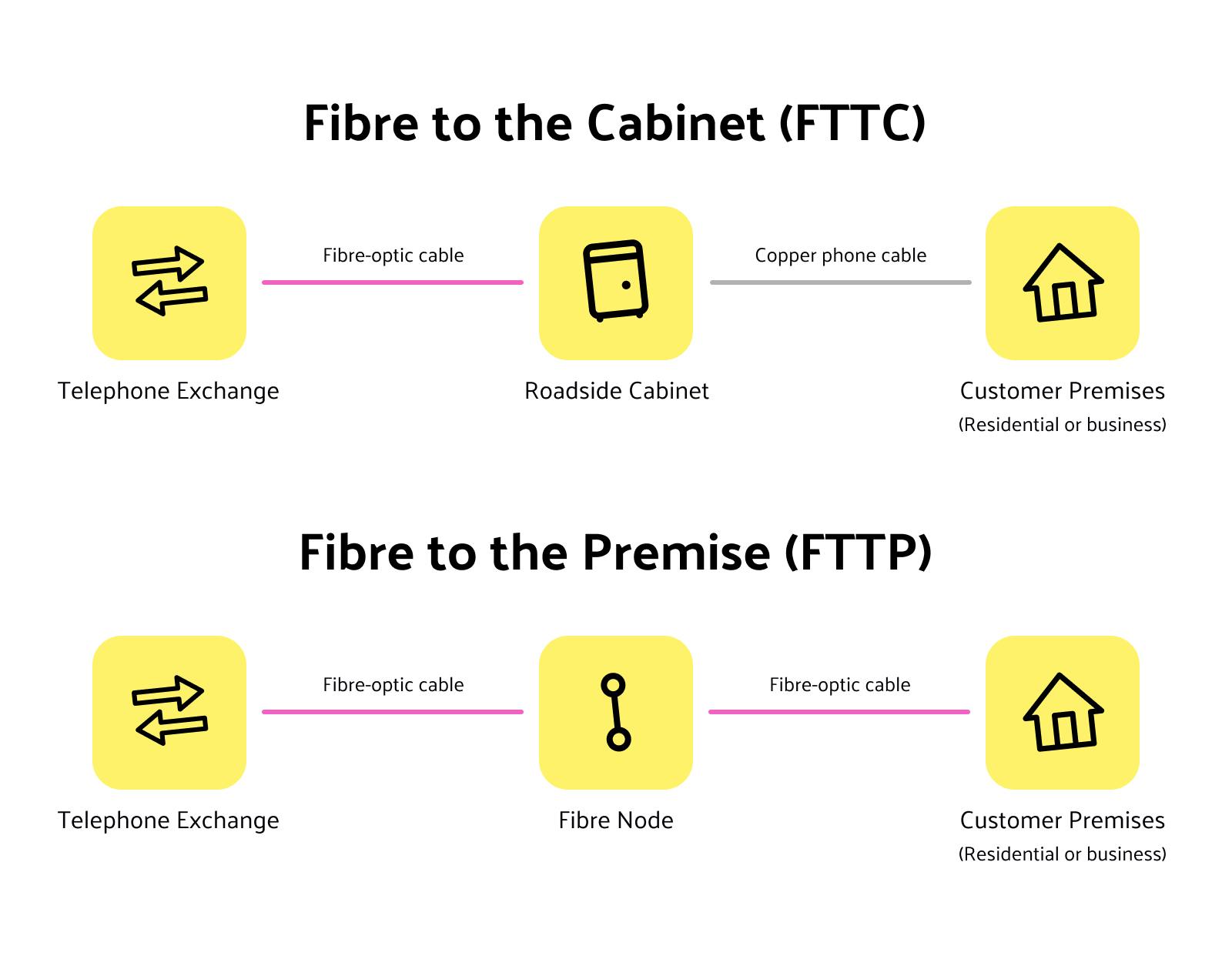 Home sweet (fibre) home
Full fibre uses Fibre to the Premises technology (FTTP) which means that the glass-strand filled fibre optic cable runs all the way to your home. No more weather-beaten copper wires and definitely no need to live near a green cabinet. Just pure broadband signal travelling at the speed of light, all the way into your living room.
So you and your household can stream 4K movies, download massive files, have seamless video calls AND game to your heart's content, all at the same time.
You see, that's why we're excited!
Getting it into your home
This is the bit that's being run by OpenReach and other providers that build the UK broadband infrastructure. They're responsible for all the road-digging and cable-laying.
Now you might be lucky and already have a full-fibre connection (about 1 in 4 homes currently do). But if not, OpenReach and the altnets - like CityFibre - are working hard to get you connected. If you're a Cuckoo customer, we'll be checking regularly whether or not we can offer you full fibre, and will let you know as soon as the super-speedy 1Gb is an option at your home. When they connect you, they'll also give you a shiny new piece of kit that attaches to your wall (you'll need this in addition to your router to get full fibre).
Don't worry if you're not sure if you have a full-fibre connection. You can just pop your postcode in on our website and we'll let you know.
And if you don't yet have one you can sleep easy, knowing that if you're on our 80Mb/s speed, it's still one of the fastest FTTC speeds in your area. And better yet, once you do get a full-fibre connection, we'll waive the upgrade connection fee, usually £60.