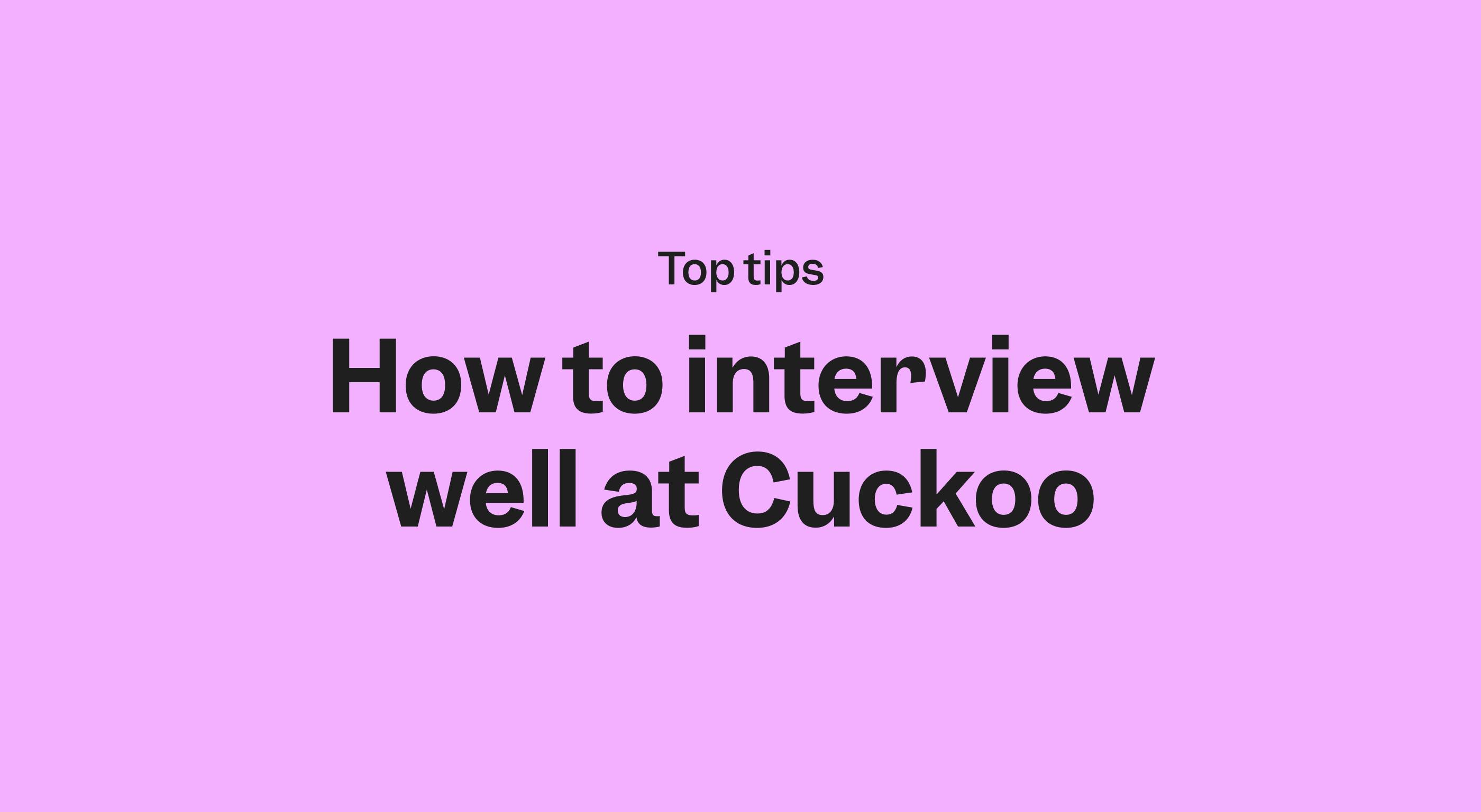 How to interview well at Cuckoo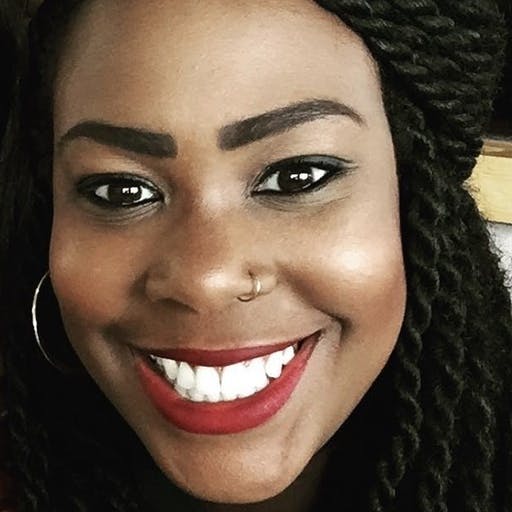 Ibi Evans | Talent Aquisition Specialist
Interviewing for new roles can be a daunting and nerve-wracking experience. If you have numerous interviews on the horizon - feeling prepared to put your best foot forward can feel overwhelming - especially when you're not sure what to expect.
At Cuckoo, we appreciate and value transparency. You'll see this reflected from our honest product prices, to the clear communication we have with our customers - so why not carry this through when it comes to our potential new hires?
The process may vary slightly from role to role, but here are the main stages of our recruitment process:
Screening call - 15-30 minutes (depending on the role)

Practical Task - varied time frame

Competency based interview - 1 hour

Meet The Team - 30 minutes

Values fit interview - 30 minutes
📞 Screening Call
The journey usually starts with a 15-30 minute (based on the role), informal call with a member of our Talent Team. We aim to give you insight into the culture at Cuckoo, and some top level information on the role you've applied for. It's a two way street - we're aiming to see whether you'll be a great fit for Cuckoo, and we want you to figure out whether Cuckoo is right for you too. We also keep this call audio only as this reduces unconscious bias at the early stages of the process.
🧠 Practical Task
For some of our roles we ask applicants to complete a task or assessment. All tasks include a full brief and we let you know in advance how long you have before your submission is due. Although the brief may vary from role to role, we're not usually testing you on whether you give the 'right answer', but there are some things that we always look for.
Strong understanding of the brief

Innovative ideas

Strong alignment with Cuckoo's organisational values
🧐 Competency Based Interview
We're building a strong, versatile and robust team of people centred colleagues here at Cuckoo. Every role we fill requires collaboration and autonomy. During this 1 hour interview, we want to hear about specific projects you've worked on, achievements you've accomplished, and goals you've met. We also want to make sure you're comfortable with the expectations of the role. You can also look at this step as shouting about your successes!
🤝 Meet The Team
Cuckoo is a remote first company, but nobody works in a silo. We put a big emphasis on team, togetherness, strong communication and collaboration. We celebrate difference but we value cohesion. During this stage you get the chance to meet a couple of members from the team you'll be working on. Cool right? Rather than being asked a lot of questions by the team members - you'll be in the driver's seat. This is your chance to 'interview' them and learn about their experience of the company, the role and day to day life at Cuckoo. So, get your best questions at the ready!
➕ Values Add
We've worked hard to knuckle down our values here at Cuckoo. These values matter to us, and they are right at the centre of the business we are building. This is why the final stage of the process is so key. You will meet with one of our Founders for an informal 30 minute conversational style interview. We want to find people that don't just align with our values, but can also be part of enhancing and embodying them!
✨ Final bits and bobs
Interviewing is always a two-way process. Of course we want to find people who are a great fit for us, but we also want you to decide whether Cuckoo is for you as you go through the recruitment process.
All of our interviews will take place virtually, so make sure you have all your tech equipment ready. It's always handy to check your internet connection beforehand and set up your laptop in a quiet area. No one needs distractions during an interview do they?
Finally (and maybe most importantly) - be YOU! We're going to meet a lot of people as the business grows, but we'll only meet one you! We love to see people who are excited about Cuckoo and our vision. Share your story with us and bring some good questions to the table.
We can't wait to get to know you!