Can I keep my existing telephone number?
To keep your number, type it in when you sign up. We are able to port/migrate most landline phone numbers across.
As we do not have a porting agreement with Virgin Media or Sky, there is a strong chance we could not port your number if it is owned by them. We are unable to port this without the agreement under Ofcom regulations.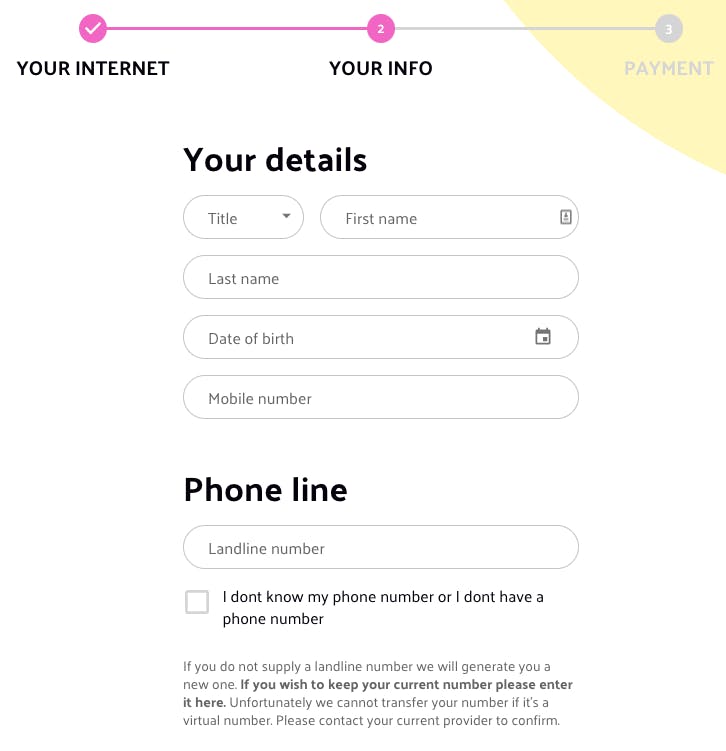 For any further help, please message us via this form.
Did this article solve your problem?