Full Fibre (FTTP): Top 10 benefits
Full-fibre broadband (also known as FTTP: Fibre to the Premises) is a brand-spanking new technology, but is it all it's cracked up to be? In this guide, we'll reveal all you need to know about full fibre.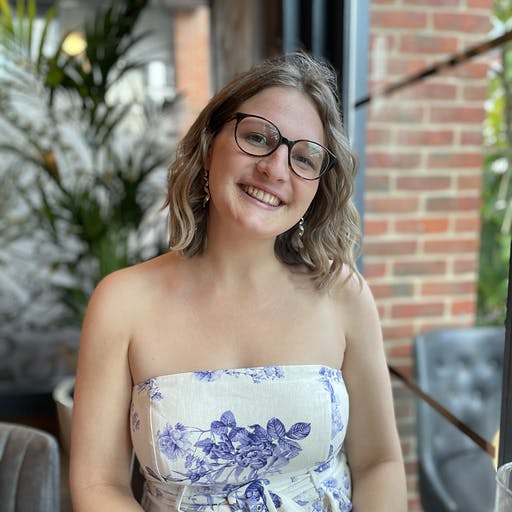 Jenny Dallas | Retention Manager
Full fibre broadband (also known as FTTP: Fibre to the Premises) will be replacing the current fibre broadband (also known as FTTC: Fibre to the Cabinet) which most homes are connected to at the moment. Your current connection contains copper between the cabinet and your home and the full fibre connection will replace any copper with new fibre optic cables which will improve your connection. If you want to know more about how it works, keep your eyes peeled for our soon-to-be published full fibre guide.
There's a national push for us all to move online with the UK Government promising to deliver nationwide full fibre broadband coverage to 85% of the UK by 2025 and as its rolled out the current FTTC technology will be switched off. That's why you might've started seeing adverts, getting things through the post and hearing more about full fibre on the TV. There's no getting around it - it's everywhere.
That's why we've pulled together all you need to know our full-fibre broadband so you can make the decision about when you switch.
1. You'll get faster speeds (like, really fast)
Full fibre can reach speeds of up to 1,000Mb/s (1Gb/s), whereas the average speed of a current FTTC (Fibre to the Cabinet) connection is only around 42Mb/s. It's so fast that with the fastest speeds, you could download a 6 season box set in 1 min 25 seconds! On an FTTC connection, the same download could take almost 20 minutes!
2. It's relentlessly reliable
The fibre optic cable that is used to connect you to full-fibre broadband is built to last and much less susceptible to damage which can lead to faults. The new technology can last 40 years, while the current copper cable lasts just 5 years. So you can expect to have little-to-no drop outs and fast speeds all the time!
3. More, more, more devices
Full fibre is perfect is you have a busy home and lots of devices to connect. That includes the every-day devices you use like phones, iPads & TVs but also all the smart devices you can think of like fridges, lights, security systems, thermostats and more. On the fastest packages we offer, you could stream 4K videos on 36 devices at the same time with no buffering¹. That means no more bickering about who gets to watch what when.
4. Increase your house value
A recent report by truespeed.com recently found that homes in areas where full fibre is installed can increase house prices by up to £3,500². 💰
5. Improved security
A full-fibre connection is the most secure way you can get a broadband connection into your home. That's because the data moves close to the speed of light, making it hard for criminals to interrupt or intercept the flow of data compared to other technologies.
6. Switching speeds in the future will be easy peasy, lemon squeezy
Once you're on a new full-fibre connection, you'll be able to change your speed quickly and easily. Our flock can upgrade to full fibre speeds and we'll waive the usual £60 upgrade fee, and if you're new to the flock you can join our 12 month contract and we'll waive the £60 set-up fee.
7. Future-proof your connection
As full-fibre broadband is rolled out across the country, the current FTTC technology is being discontinued and one day in the future will be turned off completely. So upgrading now will save you any potential heartbreak when that happens!
8. It's not as expensive as you might think
Our cheapest full fibre package is £39.99, you can switch to our 115Mb package, we've got a handy guide here if you want to find out more about the packages we often. We're always looking for opportunities to make broadband more affordable for our flock, so watch this space 👀
9. No more sharing connections with your neighbours!
If you're currently on a FTTC (Fibre-to-the-cabinet) connection, like our Fast package, you'll be sharing your connection up to the cabinet with as many as 74 other homes! On full fibre, you'll get a dedicated line straight to your home.
10. Free Upgrades & set-up fees
We want to offer everyone the opportunity to upgrade to this new technology, that's why our current customers can upgrade to full fibre for free. You can even join Cuckoo on a 12-month contract and get free set-up, which normally costs £60!
To quote Fergie, full fibre is pretty "glamorous, glamorous", but, we believe in always being completely honest with you, and want you to be completely informed when you decide to upgrade. So here are some of the other things you need to consider.
1. Might not be available yet
Full-fibre broadband does take time to roll-out, and currently only about 25% of UK homes can get full fibre in their homes. This is rolling out quicker than you'd think, so keep your eyes peeled if you can't get full fibre already, as it'll come around before you know it!
2. Your initial install can take time
As we've mentioned, full fibre involves installing a brand-new fibre optic connection to your home and this does involve more than simply switching around some cables. Engineers may need to install cables into your home, which can involve roadworks and the planning permission that comes with that. Sometimes, it can also involve running cables alongside your home or through your garden to get the best possible speeds to you.
3. We can't automatically turn off your old provider
Installing a new technology means we don't know who your old provider is, so we can't tell them that you're moving to Cuckoo. That means it's up to you to break the bad news! If you're a current Cuckoo customer who is upgrading, we'll cancel your old connection when we have you connected to full fibre.
4. More expensive
Our cheapest full fibre package is only £10 more expensive per month at £39.99 than our FTTC package which is £29.99 per month. So it will be an investment to upgrade to full-fibre broadband. You can see our speeds in a nutshell here.
5. You can't get a landline
Unfortunately, you can't get a landline with full-fibre broadband, this is because of the type of connection that a landline uses, landline connections as a whole are unlikely to exist in a few years' time!