Monthly newsletter - May 2021

Tabatha Curry
Head of Growth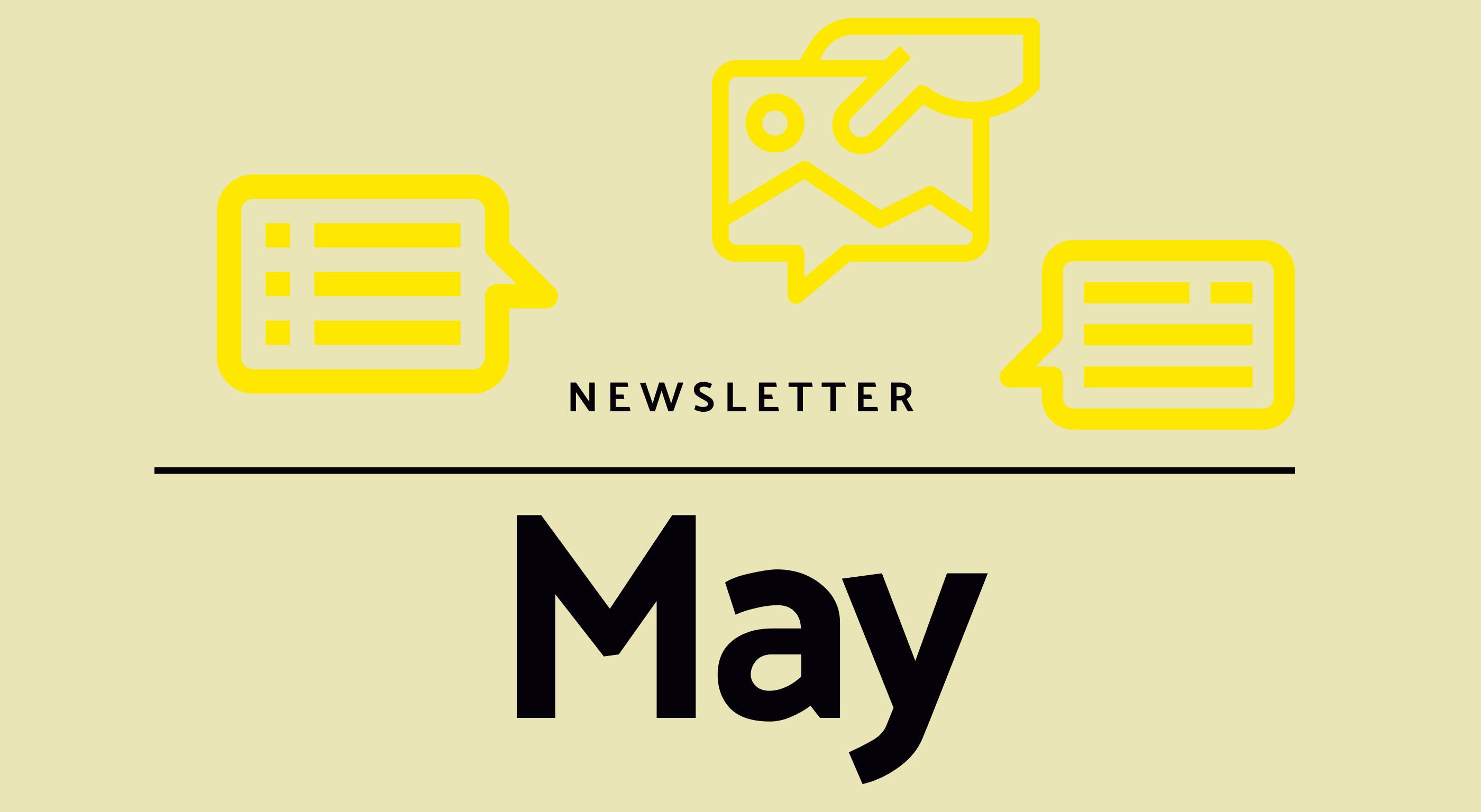 Find out how we'll be using our recent investment 💰
The first non-lockdown weekends of the year, and our Broadband Eggsperts have been sat twiddling their thumbs. You've all been out enjoying yourselves rather than troubleshooting your broadband!
Here at Cuckoo HQ we've been celebrating our $6m funding round. This will enable us to really take flight 🎉
How will the $6m be spent?
Well, we want to make sure that it's put to good use. That is that it actually makes your Cuckoo experience even simpler.
Here are a few things we'll be doing:
Building out software so that our Broadband Eggsperts can help you even more efficiently when you need them
Developing tools for you to better manage your network, such as smart device management, and parental controls
Continuing with our FTTP early-stage testing, with a roll-out to select customers following after that
Growing our team across the board, from developers to Broadband Eggsperts
In fact, we've cracked right on with that last point, and have three people joining the Cuckoo team this month: Leanne, Amir & Ben. You can find out a bit more about them here.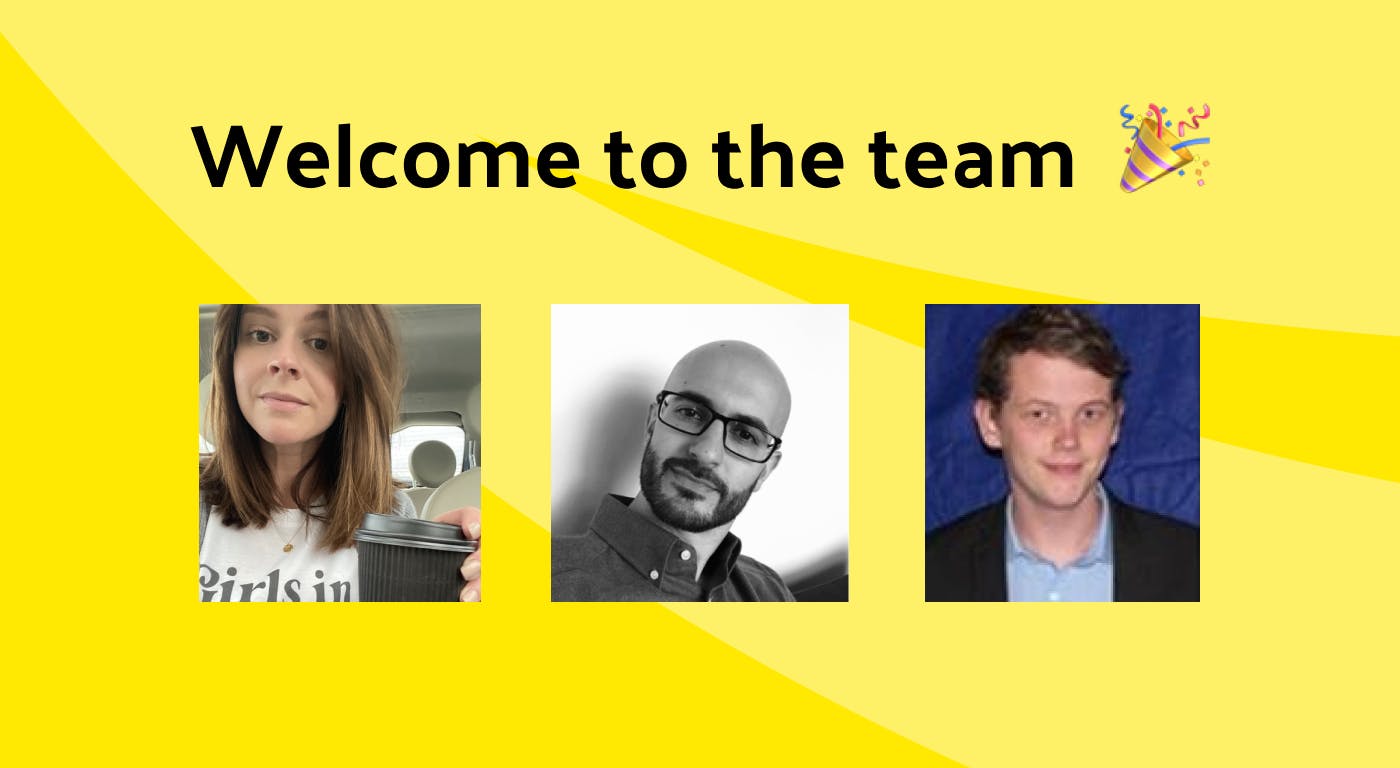 Best customer moment
We loved this Twitter thread from Rodrigo.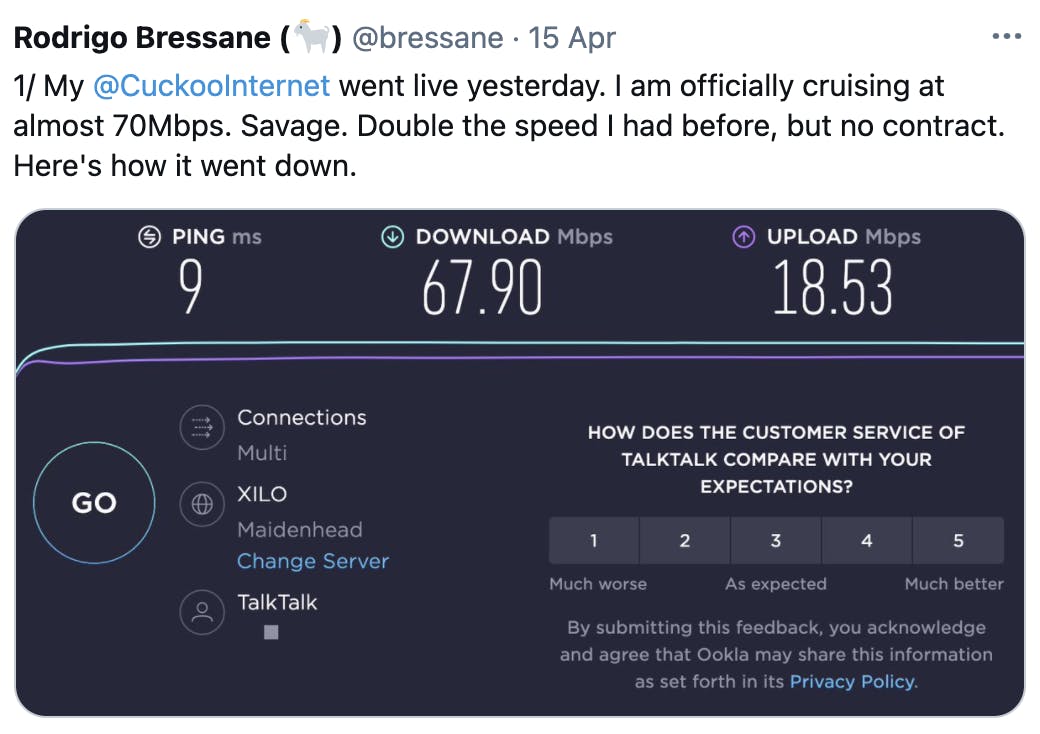 Did you know: only 18% of households in Africa have internet access?
If like us you don't think this is ok, then you'll be pleased to hear that you're already doing something. 1% of your bill each month is going towards supporting projects which get the internet to people in need.
You can learn more about the Cuckoo Compass here.